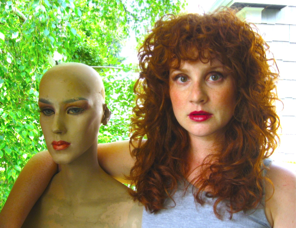 I am a scholar of film, performance, and media. My work draws from several disciplines, including animation studies, media studies, art history, performance studies, and the emerging field of girl studies. I earned my doctorate in Performance Studies and a Designated Emphasis Certificate in Film Studies from the University of California at Berkeley. I'm especially good at thinking about the uneasy interplay between bodies and images. How do we perform on film and video, and how do film and video perform us?

I have publications and forthcoming articles on digital and stop-motion animation, design, photography, live art, dance film, and the costume designs of brilliant gadabout Leigh Bowery. I also know a lot about childhood and adolescence in visual culture.

I am Assistant Professor of Interdisciplinary Arts at Texas Tech University in Lubbock Texas.



-------------------------------------------publications-----------------------------------------

Book Manuscript:

Girlhood and the Plastic Image
Girlhood and the Plastic Image adopts a trans-media approach to images of transformation in digital culture. It considers the functions and power of metamorphic girls through case studies from the 19th through the 21st centuries—including the anime of Mamoru Oshii and Satoshi Kon, the animations of Walt Disney, the digital videos of French artists Pierre Huyghe and Philippe Parreno, the landmark Internet art piece mouchette.org, and proto-digital artwork by Lewis Carroll and Hans Bellmer.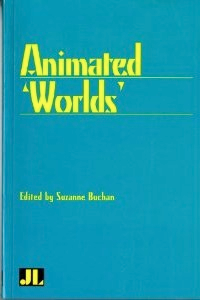 Peer-Reviewed Journals

Kelly Rafferty and Heather Warren-Crow, "The Wendy House."

Women's Studies Quarterly
40:3 (Fall 2012): 244-50.

"Sounding Off: Performance, Dyssynchrony, and Participatory
Media."
Performance Research
16:3 (2011): 123-8.

"Soft Body Dynamics after 9/11."
Animation: An
Interdisciplinary Journal
4.2 (2009): 131-152.

Journals—Special Issues

"The Young Pretenders."
Canadian Theatre Review
137 (2009):
24-29.


Edited Volumes

"4-Hour Confession."
Emergency Index
. Eds. Yelena Gluzman
and Matvei Yankelevich. New York: Ugly Duckling Presse,
2012. 178-9.

"Acquired Community: Leigh Bowery and
Hail the New Puritan
's Mise en-Scène of AIDS."
Different Bodies: Disability
in Film and Television
. Ed. Marja Mogk.(forthcoming from
McFarland)


"Before and
After Ghostcatching
,"
The Theory, Practice
and Art of Movement Capture
. Ed. Grethe Mitchell.
(forthcoming from Cambridge Scholars Publishing)

"Gesturing toward Olympia."
Animated 'Worlds
.' Ed. Suzanne
Buchan. London: John Libbey and Co. Press, 2006. 49-62.


Exhibition Catalogs

"Event Scores for Neanderthal Time," The Hairy Blob of
History, http://www.hairyblob.net/
catalog essay for the Hyde Park Art Center's exhibition

The Hairy Blog of History
(
international
); curator:
Adelheid Mers


"
Well That Was A Small Triumph."
The People's Microphony
Camerata:
A Collection of Scores, 2012.