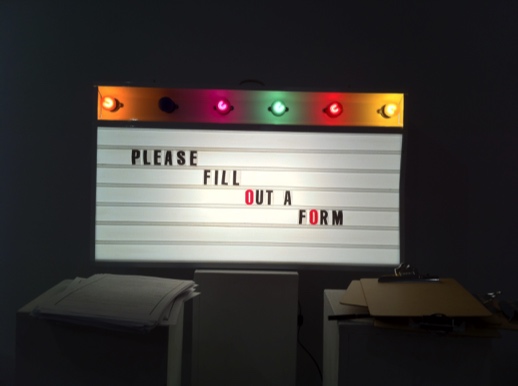 warren-crow+warren-crow
create live art that maps the circulation of sounds, images, and collective fantasies as they travel through the space of popular discourse. Their collaborative works are both performance art and sound art, often taking the form of mash-ups, live vocal expression (such as talking, laughing, crying, growling, and, especially, singing), and manipulated audio or video clips culled from a wide variety of sources. warren-crow+warren-crow are primarily concerned with the transmission, translation, and communication of images and sounds via technology (from the microphone and the telephone to the computer).

The Warren-Crows have exhibited their work at Soundwalk festival of Sound Art in Long Beach (California), at NEXT Art Fair in Chicago, Verge Art Fair in Miami, and in galleries and performance spaces in California, Illinois, Iowa, New York, Texas, Washington DC, Wisconsin, and Germany.


Heather Warren-Crow
and Seth Warren-Crow also have solo careers as a performance artist and sound designer, respectively. Both teach at Texas Tech University in Lubbock, Texas, where Seth is an Assistant Professor of Sound Design and Music for Dance and Heather is an Assistant Professor of Interdisciplinary Arts. Heather received a PhD in Performance Studies from the University of California, Berkeley. Seth has an MFA in Electronic Music and Recording Media from Mills College.
24-Hour Confession (Pity Party #1)
2013
live performance
cake, pizza, tables, napkins, paper plates,
plastic utensils, beer, forms, clipboards, pens,
lap top, microphone, processed and amplified voice,
improvised sound score, velour track suits,
portable light-up marquee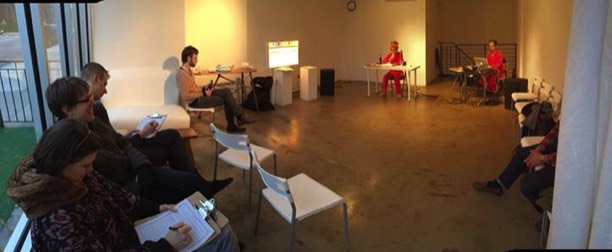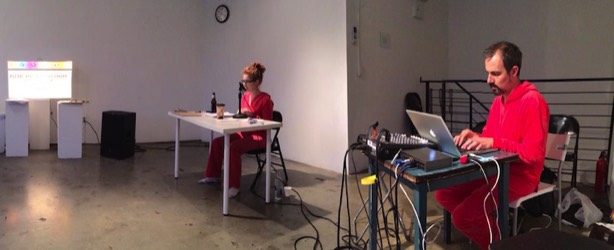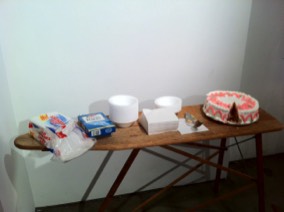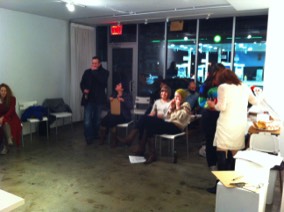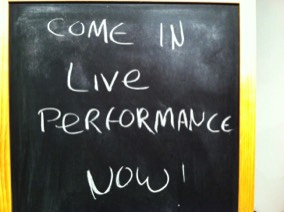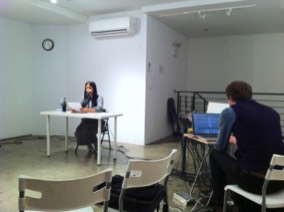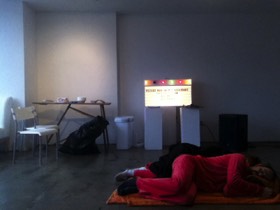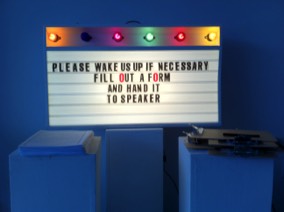 Below are some examples of forms submitted by participants in Brooklyn and Denver. Click on the forms to enlarge them.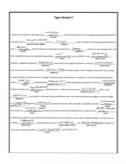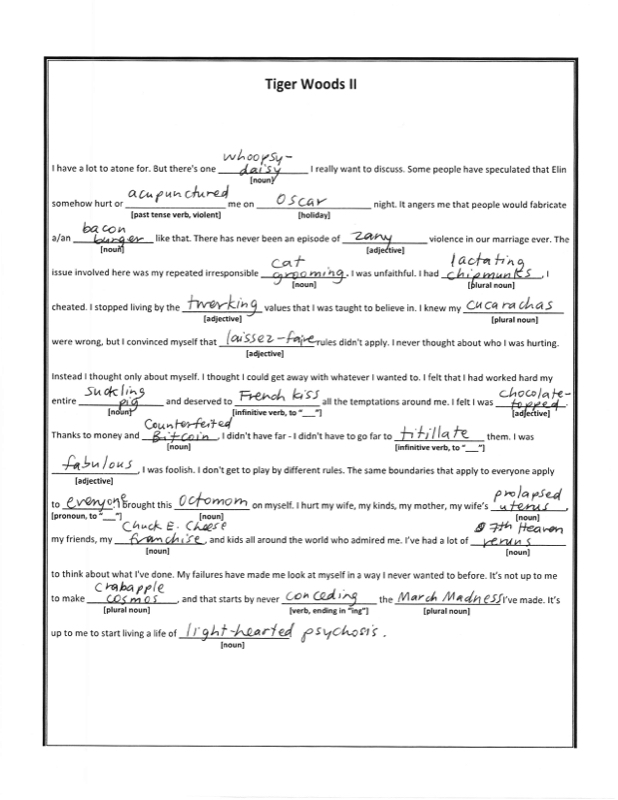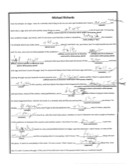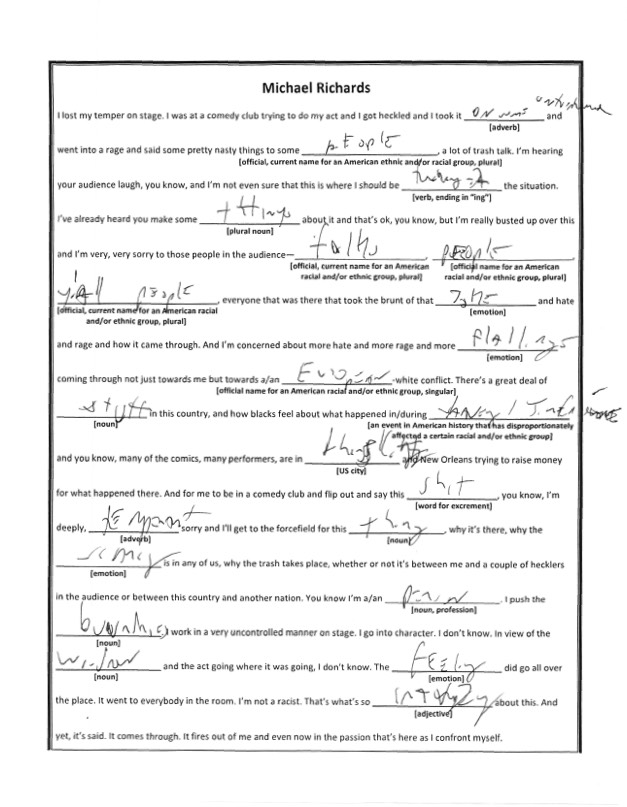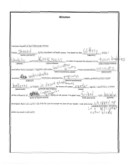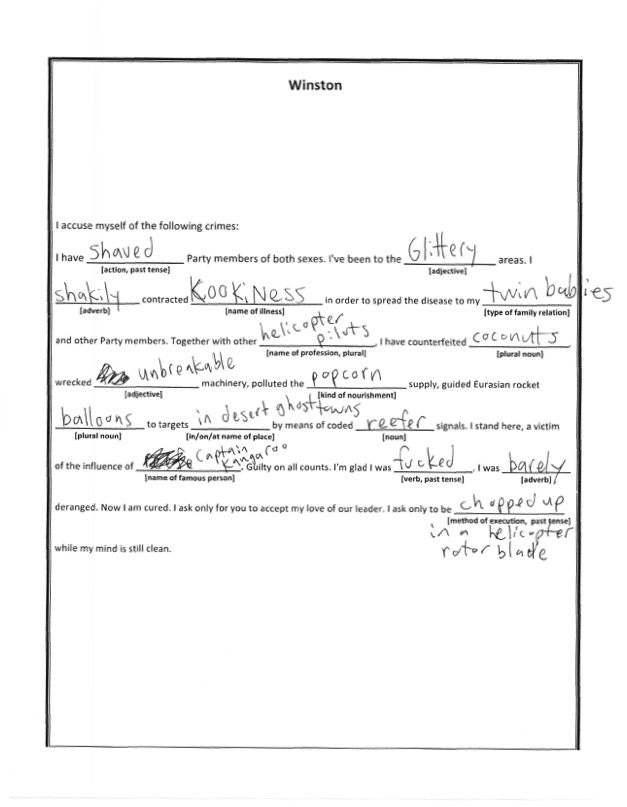 24-Hour Confession (Pity Party #1) was a twenty-four hour participatory sound performance at Glasshouse ArtLife Lab Brooklyn, NY, in which Heather Warren-Crow and members of the audience took on the self-professed crimes of celebrities and fictional characters, from Anthony Weiner and Kanye West to Winston from 1984. Using transcribed statements and appropriated text as templates (but with key words removed), Heather and Seth Warren-Crow invited visitors to complete the confessions in the manner of the game MadLibs. Heather and guest confessors read all of these mea culpas aloud, adding new scripts to the pile in real-time. Seth and special guests processed Heather's voice and provided the sonic underscore for her tragicomic confessional. Participants were encouraged to stay as long or as short as they liked and to eat, drink, and forgive.

4-Hour Confession (Pity Party #2)
2014
live performance
table, forms, clipboards, pens, lap top, microphone, processed and amplified voice, improvised sound score, posterboard sign, sticky letters, beer, herbal tea, mug, suits, pizza, paper towels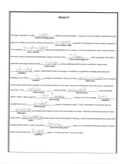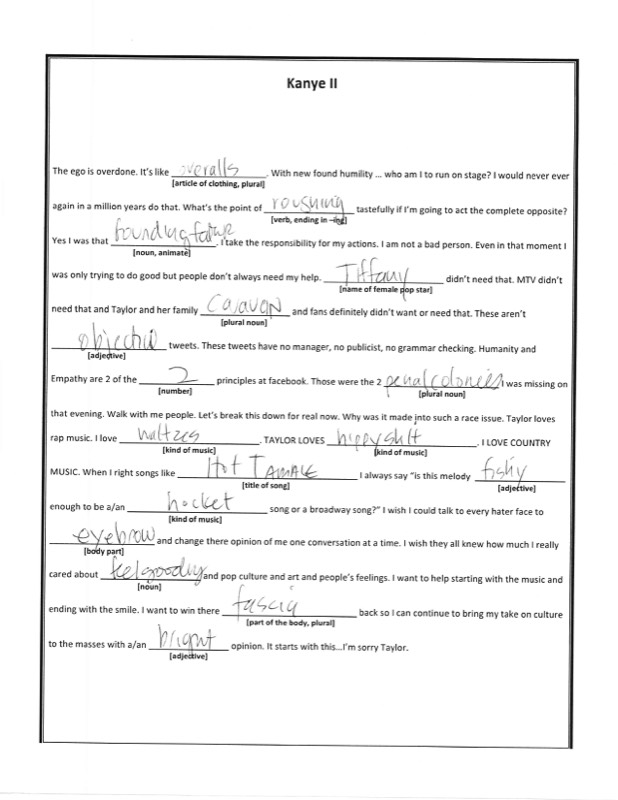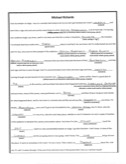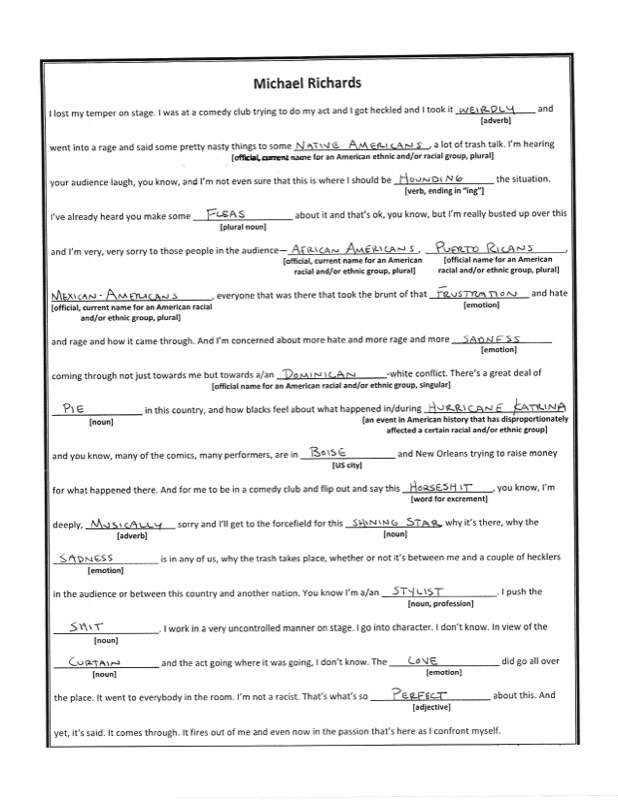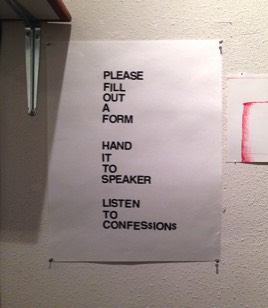 4-Hour Confession (Pity Party #2) was a shorter version of Pity Party #1 exhibited at Counterpath gallery, performance space, and bookstore in Denver, CO. Heather performed all of the confessions, scripted by members of the audience, while Seth digitally processed her voice. Some of the participants chose to appropriate words from Counterpath's stock of poetry books.

Grayface
2010
live performance
projected video, amplified voice, table, bottled water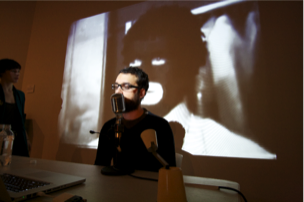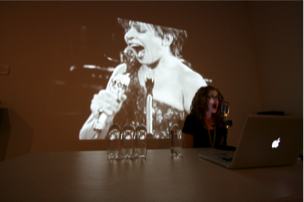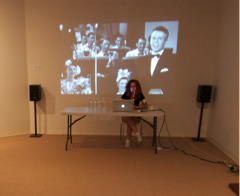 photo credit: Randall Hoyt

warren-crow+warren-crow's Grayface deals with the multiple meanings of Al Jolson's infamous phrase "You ain't heard nothin' yet," included in his blackface vaudeville act and later featured in the films A Plantation Act (1926) and The Jazz Singer (1927). "You ain't heard nothin' yet" references not only Jolson's charismatic performance persona, but also the power of the sonic-cinematic apparatus, itself. Indeed, the phrase is central to the mythology surrounding The Jazz Singer, often erroneously identified as the first Talkie. Its combination of syllables moves through time with a vigorous energy, animating various histories (of film, of stage performance, of cultural appropriation) and inhabiting various bodies (Al Jolson, the actors who played him in biopics, and the performers of Grayface). "You ain't heard nothin' yet" still haunts our cultural imaginations and promises to amaze us with an unattainable, yet already delivered, sonic power.

Grayface premiered in the group show Non-Cochlear Sound at Diapason Gallery of sound art in Brooklyn, NY. The show was curated by Seth Kim-Cohen.


Untitled Virgin
2009
live performance
synthetic hair extensions, fabric flowers, tank top, skirt, microphone, amplified sound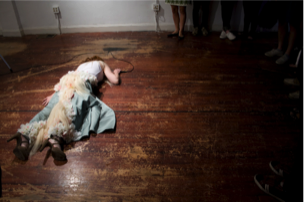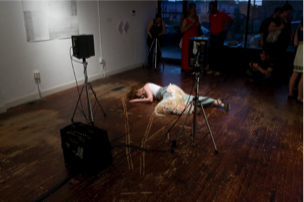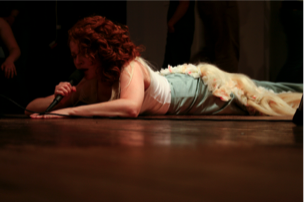 photo credit: Naomi Shersty

Phrases such as "virgin forest" make an explicit connection between the possession or violation of landscapes and the sexual development of girls. Untitled Virgin (girls girls girls yeah I dig them) is a live performance that examines the persistent analogy between geographical place and the female body. Combining references to Bambi, the Beach Boys, and the displacement of native peoples, Untitled Virgin explores the "fertile territory" of our cultural imagination.


Untitled Virgin was performed at HungryMan Gallery in Chicago, IL and at the Soundwalk festival of sound art in Long Beach, CA in 2009.